OUR SERVICES
Antiques Brokers
Heritage Appraisals
Decoration Assessment for Commercial Areas
Indoor Decoration Assessment.
Furniture Rent for Events. (Private Parties, Corporations, Institutions, Audi and Theatre Props)
Personal advice in buying and selling antiques
Mediation in auction houses acquisitions
Wedding Lists
Antiques and works of art reparation and restoration
Retrieval of Relevant Pieces at the Antique Market.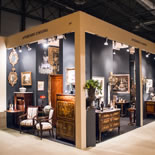 Antigüedades Echeverría Calle Torrenueva, 7 50003 Zaragoza, SPAIN
T+34 976 391 752